TruckDown listings also appear on Truck Specific GPS devices made by:
TruckDown goes Mobile
Advanced Heavy-Duty Truck Service Locator and Vendor Management right on your mobile device
This isn't a simple search app ... now you can get all of the great TruckDown Search features found nowhere else right on your mobile device. Our free app is available today on your iPhone, iPad, and Android devices.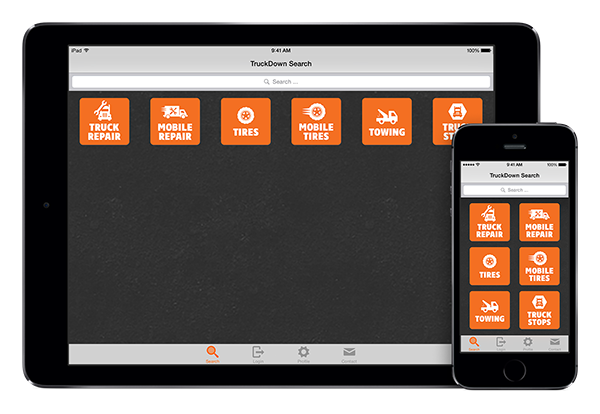 Enhanced Search Promotions
Improved display to make it easy to see who is offering Search Promotions
For Fleets
Leverage the Search Promotions your Service Network is offering to save money while keeping your fleet running.
For Advertisers
Grow your business with targeted Search Promotions as an addition to your TruckDown Brand, Pro, or Elite Location.
---